Biography
ELLEN T. CHADWELL,Owner/Sole Managing Member of the Firm.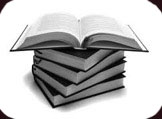 Statement of Practice:
Ellen Chadwell has been practicing law in the State of Florida since 1993. She has represented clients in both the private and public sector for sixteen years before opening her own firm in 2009. She is dedicated to providing quality legal services at affordable prices, which translates into personal service and client satisfaction. It is this mission that drives a broad offering of legal services in both transactional and litigation matters, flexible billing arrangements, flexible hours of operation and personal attention to your case.
Ms. Chadwell is pleased to offer services in the following areas:
Civil Litigation; Foreclosure Defense; Mortgage Modification and Short Sales; HOA and Condominium Law; Real Estate Transactions; Family Law; Permitting and Development; Contract Drafting and Litigation; Local Government Law; Landlord and Tenant disputes; Easements; Quiet Title Actions; Real Estate Tax Appeals; Government Acquisition/Takings; Wills; Code Violations; Inverse Condemnation/Eminent Domain; Pre-Nuptial Agreements; Living Wills; Health Care Surrogates; Guardianship; and Probate matters.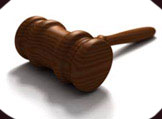 Summary of Experience:
Prior to opening the firm in 2009, Ms. Chadwell worked in the Collier County Attorney's Office. She served as an Assistant County Attorney from 2000 to 2008 during the height of real estate acquisition and road construction by the County and was personally involved with the acquisition of over 1000 parcels through condemnation litigation or purchase, including the purchase of the Naples Zoo, the last remaining privately-held outparcel on Lely Barefoot Beach, Conservation Collier parcels, and Freedom Park.
Prior to her stint in public service, Ms. Chadwell worked as a litigator in the private sector for firms in Tallahassee, and later in Naples, where she represented both public and private clients in commercial/civil disputes, administrative law proceedings, family law matters and eminent domain litigation, including but not limited to contract disputes, commercial and residential lease disputes, property casualty claims, non-compete clauses, foreclosures, post-judgment collections, construction claims, custody disputes, marriage dissolution and pre-nuptial agreements.
Ms. Chadwell has over ten years of transactional experience, with an emphasis on real estate and contract matters, and is a designated title agent for Old Republic National Title Insurance Company. She incorporates transactional work in her practice, and represents both buyers and sellers in real estate transactions, including short sales, in both Lee and Collier counties.
In addition to her practice, Ellen Chadwell has been appointed as a Special Magistrate for the Value Adjustment Boards of Lee, Hendry and Charlotte Counties and has presided over property owners' exemption, portability and classification appeals since 2009.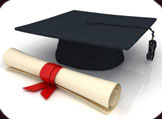 Education
Florida State University College of Law, Cum Laude, 1993
Florida State University, B.A. in German
Friedrich Wilhelms Rheinische Universitaet (Bonn, Germany)
Brandeis University
Bar Admissions:
State of Florida
Federal District Courts of the Northern, Middle and Southern Districts of Florida
Memberships and Associations:
Member, Collier County Bar Association, Real Estate Section
Member, Florida Bar Association, Real Property, Probate & Trust Law Section
Member, Association of Eminent Domain Professionals
Member, Florida Association of County Attorneys (2001-2008)